Spill Monster just loves tackling paint
Dealing with paint spills is a nightmare. It's like a monster that just won't go away. But now the Spill Monster absorbent powder is here to save the day! Get rid of the mess the quick and easy way, so you can finally break free of the paint spill nightmare!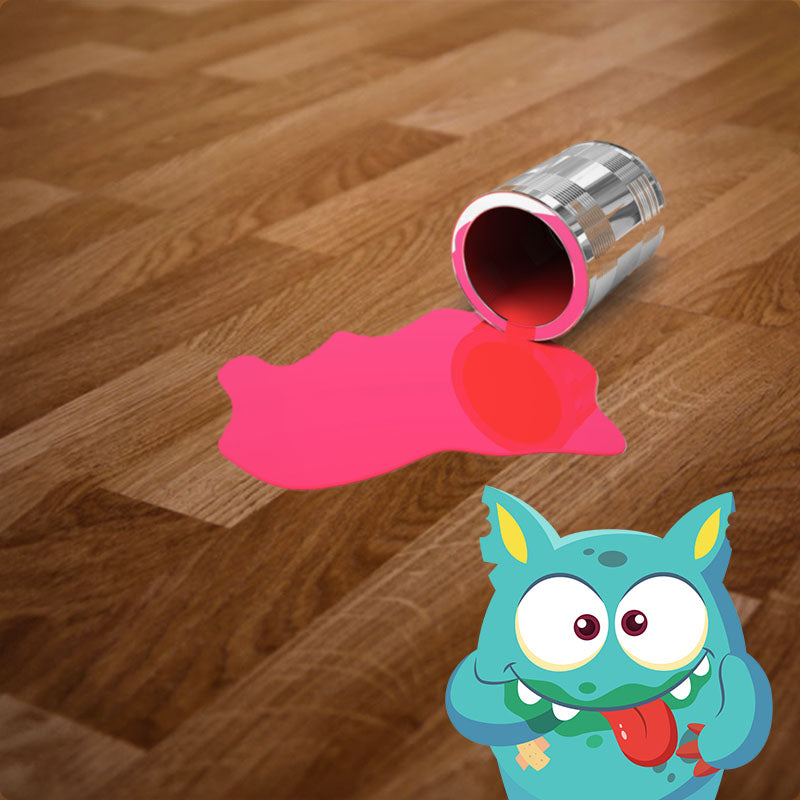 How to clean paint with Spill Monster
Get ready to experience the ultimate clean-up power and say goodbye to paint messes with Spill Monster!
Go ahead and grab the Spill Monster, sprinkle and mix it in, then sweep or vacuum it up, and the paint is gone. It's the beast of all spill-busters, but it's still safe for humans, plants and pets. It's the smart, simple, and stress-free way to tackle paint spills like a boss.
Step by step guide to cleaning paint spills:
Step 1 - Get prepapred

It's go time. Throw on your gloves, grab your trusty dustpan and brush, fire up the vacuum and make sure you have something to mix the granules. You're about to clean like a pro!

Step 2 - Spread the monster

Go wild with the Spill Monster and unleash your inner beast on that paint! Show it who's boss and get rid of that nasty paint odour in a jiffy!

Step 3 - Time to Soak

If you want to get the job done right, don't be lazy - grab your mixing tool and let those absorbent granules do what they do best - soak up that paint!

Step 4 - Remove the monster

Once everything's all stirred up and absorbed, it's time to get rid of the granules - suck 'em up and chuck 'em in the bin!

Step 5 - Further clean

If you've got hard flooring, finish by rinsing off the area with a non-toxic detergent. If it's carpet, you may need to clean the area further to completely remove the paint.
Watch the Spill Monster in action
Order your monster here:
Regular price

£20.00 GBP

Sale price

£14.99 GBP

Unit price

per

Regular price

£49.99 GBP

Sale price

£44.99 GBP

Unit price

per
Need assistance? have a question?
Don't worry, the Spill Monster has got your back. Complete our form or shoot us a message and the monster will get back to you pronto!